Interview
Pro Interview Series: Episode 4 - Olivier Rosset
Olivier Rosset
Creative Director | Music Industry, Technology et Digital Media Expert
After a summer that we hope was great for everyone, we are back with a new Pro Interview article!

After interviewing a label project manager, an A&R, and a music supervisor, we introduce now a professional who embodies yet another pro segment of the music industry that can benefit from our solution. We're thrilled to introduce French entrepreneur Olivier Rosset. He tells us about his eclectic career in the music and tech industries. Then we discuss the way he adopted Bridge.audio to organize and share his audio files.
Happy reading!
Who are you? What is your job?
Hello, My Name is Olivier Rosset and I am a creative director with deep roots into Rap Music, innovation aficionado and sometimes entrepreneur.
I am passionate about projects that are using arts and technologies in order to promote social change, consciousness, and profound ideas.
Among many past professional adventures, I started as a music promoter and manager working with early 90's french hip hop crews like Ideal J, 113, La Cliqua..
In 1997 we started Espionnage Records with Dj Mehdi, and launched Chronowax a physical distribution company specialized in vinyl. We started up with the emerging rap scene in France, and later on became a global music services company, representing Sub Pop, Record Makers, Def Jam, Def Jux, or Ed Banger, among other great international labels. We rapidly achieved selling over one million vinyl copies per year.
In 2000, Chronowax also became a label, working with bands like Chromeo, TTC, Bloc Party, The Roots, and many many more…
In 2006, I co-founded Fairtilizer, developing one of the most innovative flash players and data collectors of his time. The player was used by everyone from Sony Music to Def Jam, as well as major artists like Lil Wayne or Drake!
More recently, I opened a venue called The Hook near Lisbon, Portugal. We host profesional retreats, music events, and workshops in a beautiful location by the ocean.
I also continue to advise several companies and brands in creative strategies, catalog and community building, and global music projects.
Oh, I also used to be a professional BMX rider in the early 90's…
Finally, my latest music business adventure is a new publishing platform called SOUNDS LIKE NOW, more information about it should come in the near future!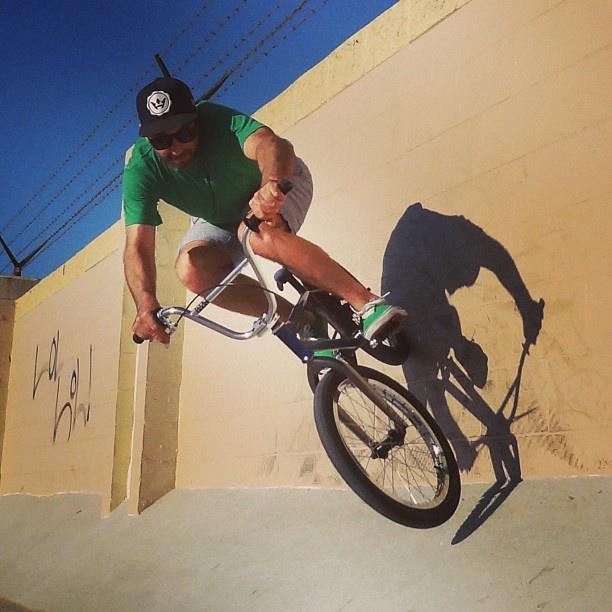 What tools were you using so far to store and share your music with other professionals?
I usually combined Soundcloud and Dropbox, often integrated into our Notion Infrastructure. In other words, we often had to mix up several tools to get everything done.
What did you gain by switching to Bridge.audio? Could you give us a concrete example?
It is great to store and organize large amounts of songs and audio files. I used to work as an A&R for the label V2 Records. To be honest I wish we had at the time such a solid storage and sharing solution as Bridge.audio
The platform is also useful to bundle together Albums, Playlists, Artists pages…
Now Bridge.audio has become my go-to-place to brainstorm any future releases. I must say I would love to be able to play with more graphic integration and customization. I understand that such features are planned for the near future.
Bridge.audio has become my go-to-place to brainstorm any future releases.