Tech Update
Introducing: Notifications
We're proud to introduce the latest version of Bridge.audio: V.0.5.3 !
As usual, the update is automatic, no action is required from our users.
This week, we have one big new feature to present to you, as well as several improvements for the app.
NOTIFICATIONS    🔔
We just implemented a notification system that will let you know whenever activity is recorded on your shared project.
That means you'll receive a notification on the top right corner of the app every time a project is opened, listened to, or downloaded.
By clicking on the notification you'll get a detailed "who, what, when" report on the activity recorded.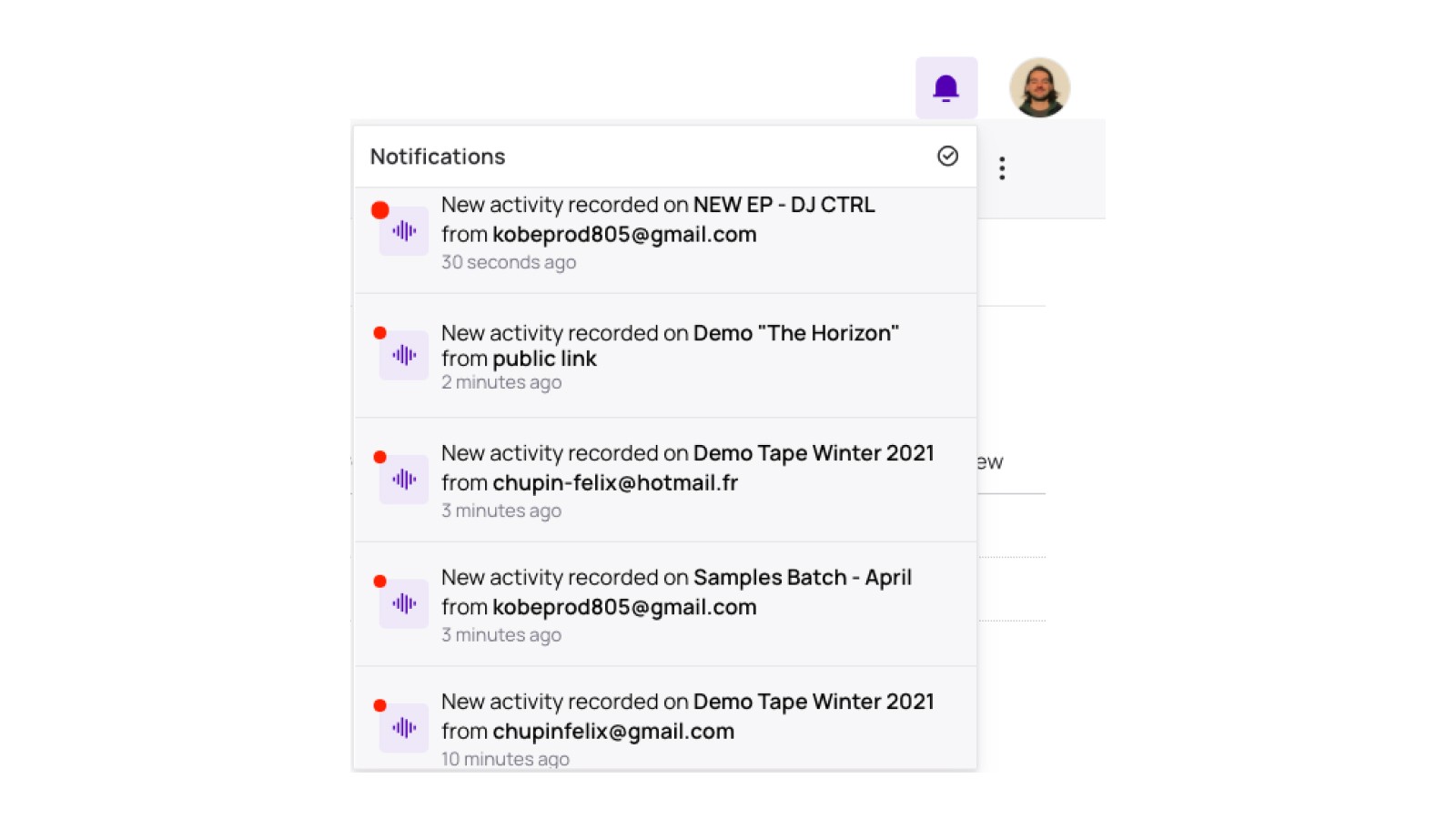 BETTER, FASTER, STRONGER    🏎  🏋️‍♂️  🤖
This update also relates to the projects list page. We created a new design to help things run more smoothly for you.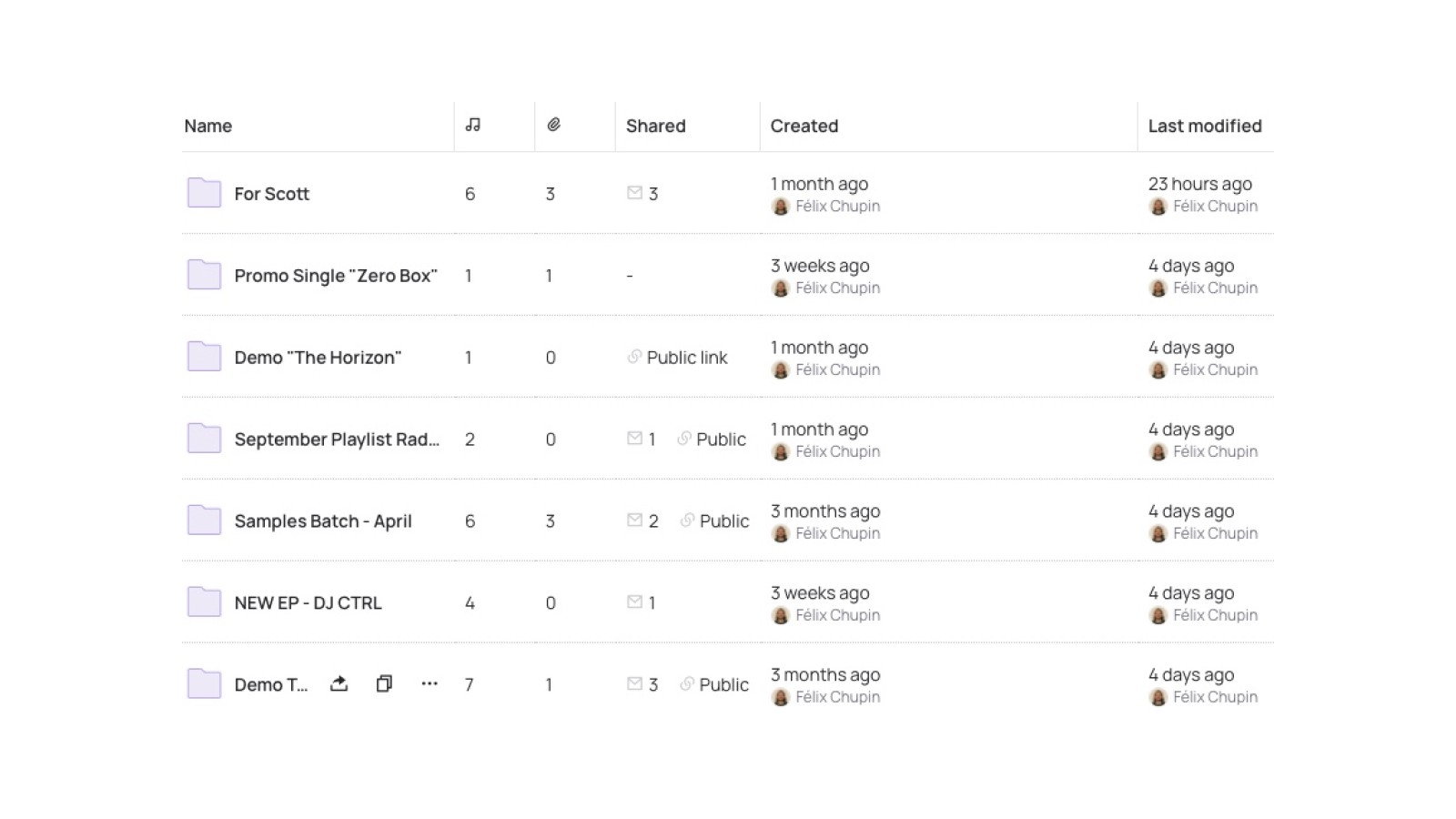 What's more, we reduced the player and waveform generation latencies. The app is running faster!



Finally, it's no secret that all developers in the world have to deal with bugs. Well, your Bridge.audio Team fixed A LOT of them with this update. Congrats to them!
We look forward to the next tech update announcement, those are always exciting!
The Bridge.audio Team 🌈