Your audio cloud
From pros to hobbyists, Bridge.audio helps organize, share and track your files with your team and partners
We focus on easing the business of music and sound
Why use multiple services to stream, store and share music?
Bridge.audio provides a single platform that stores audio assets and allows you to deliver to your clients and network in their preferred method and format in one click.
We make organizing and sorting massive volumes of audio files a breeze, seamlessly connecting creative professionals and music makers.
Do it all in a single place
A unified space for your daily work
From uploading your catalogue to creating and sharing projects, Bridge.audio allows you to do it all.
Create your collaborative workspace

Be more efficient in your workflow by inviting all your team to your workspace and work together in the same place.

Upload and manage your audio files

Find all your music catalogue in our secure cloud, ready to be enriched with powerful metadata.

Organize and share your projects

Create projects to organize your files and share them with anyone, even if they're not on Bridge.audio.

Monitor your sharings' activity

Get alerted any time someone opens, streams, or download any of your shared projects.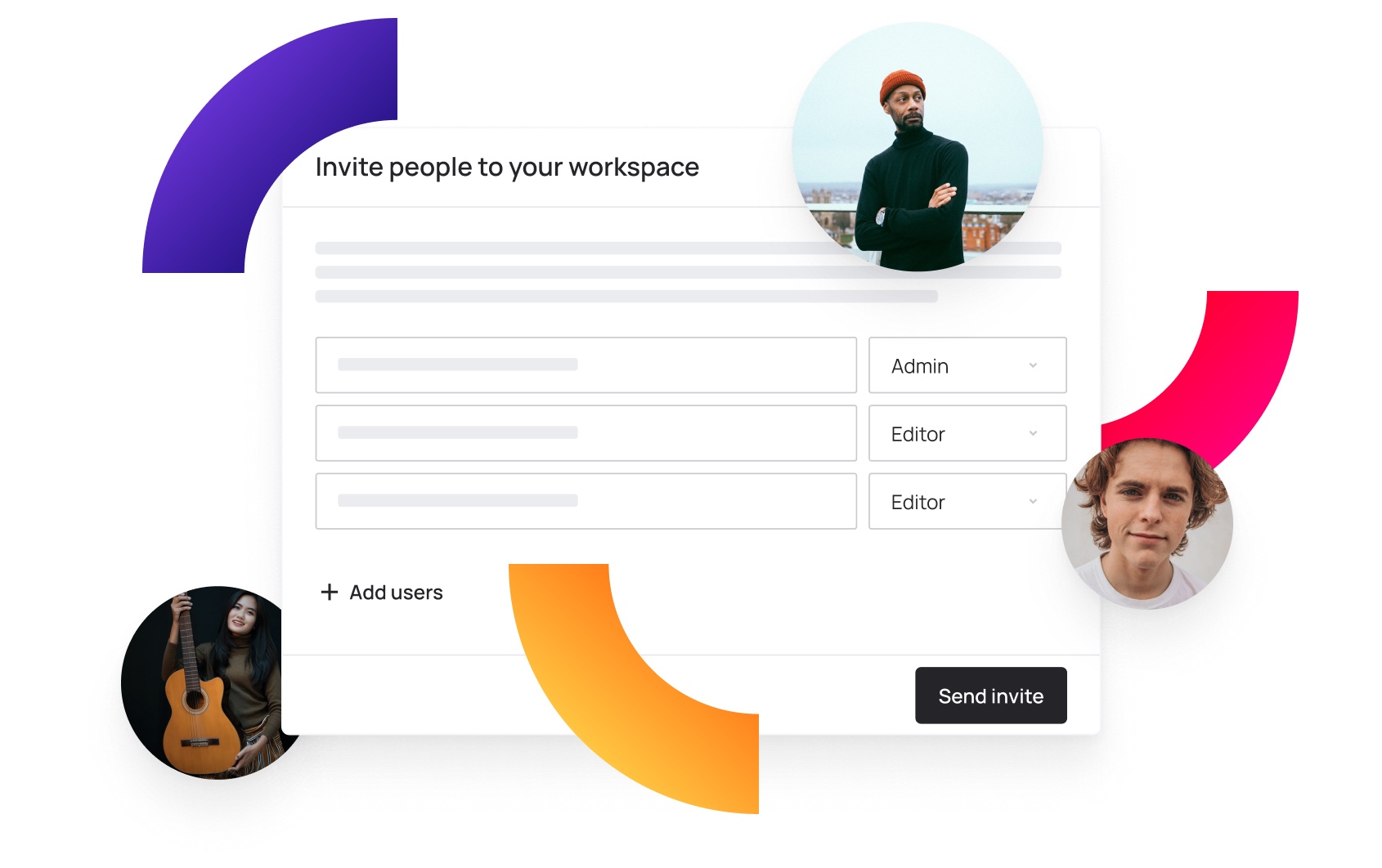 Want to get early access and stay in touch with product updates?