Your audio cloud
From pros to hobbyists, Bridge.audio helps organize, share and track your files with your team and partners
We focus on easing the business of music and sound
Why use multiple services to stream, store and share audio files?
Bridge.audio provides a single platform to store audio assets and to deliver to your clients and network in their preferred method and format in one click.
We make organizing and sorting massive volumes of audio files a breeze, seamlessly connecting creative professionals and music makers.
Do it all in a single place
A unified space for your daily work
From catalog upload and tagging to creating and sharing project, Bridge.audio allows you to do it all in one place, alongside your team.
Create your collaborative workspace

Improve your workflow by inviting your team to your workspace. Upload your catalog and work collaboratively on a unified library in our secured cloud.

Manage and organize your audio files

Enrich your tracks with all the metadata you need, including copyright holders and extended tags.

Generate and share dynamic links

Send customized links to other professionals, even if they're not on Bridge.audio. Select your sharing options, add all sorts of attachments, and update your links as you please, even after you shared them.

Track any activity on your links

Receive notifications every time someone opened, streamed, or downloaded the files you've shared. Always stay informed on who's doing what with your music.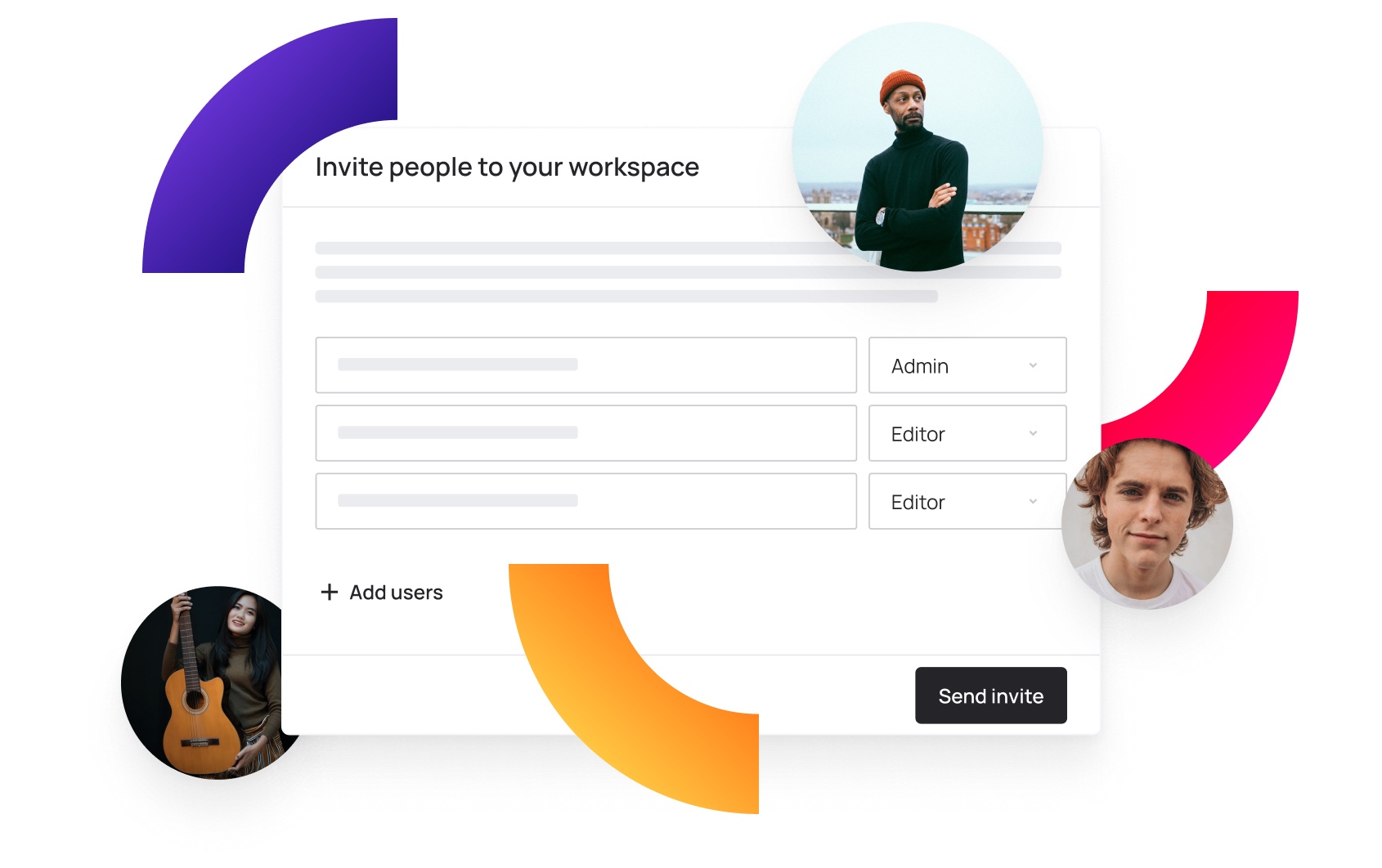 Bridge.audio is currently in Open Beta stage. Try it out and let us know what you think!